Bullet Journal: One Week In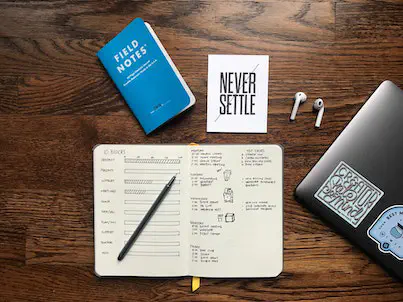 I am one week into using a bullet journal and things are moving along. i am trying to do all my tasks via the journal. i was trying to also do OmniFocus but i found that using both seemed cumbersome.
My biggest complaint is my own lack of style. i just feel like my journal should inspire me. unfortunately it does not. i am going to try to improve it's overall look by using colored pens. The other change i am going to make is to add weekly goals. i did not for this week and i think it would be a good addition.
I think that i will continue to use it for the rest of the month. That way i have a good sample size.
Photo Matt Ragland