Streaks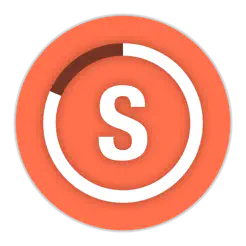 I have used the iOS app Streaks, off and on for the past couple of years. Here lately, it is much more off than on. Streaks can be described as:
"Streaks is the to-do list that helps you form good habits. Every day you complete a task, your streak is extended."
I have sopped working in several of my good habits. i have setup Streaks tohelp me focus on 3 self-improvements. These improvements are the following:
Exercise
Writing
Healthy Eating
Exercise
My goal will beto exercise for 20 minutes each day or 5000 steps. I believe that this will help improve my overall health and reduce stress. Too much lately, stress has gotten the better of me.
Writing
Completing my dissertation is something I have procrastinated on too much. Each day I plan to"write". Rather than set a writing goal of x words, I am just shooting too maker forward progress.
Healthy Eating
With the Carol medication i take, my appetite is out of control. i am going to use Noom to get a handle on my intake.
I am very hopeful that Streaks will help me make some changes. if i can keep things going for 30 days i may add some more habits.