Trolling for Facts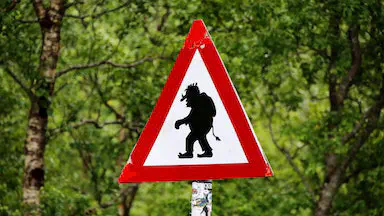 I have used various social media platforms for many years. I have tried Facebook, Reddit, Twitter, Mastodon?, Micro.blog, amd LinkedIn. For the most part, my main networks are Micro.blog and Twitter. I enjoy the people and post on Micro.blog and appreciate the ability to catch up on current happenings with twitter. Besides some early posts on twitter, I don't really feel like I have posted anything trollish.
Today, I decided to take a look at Parler. Parler describe s itself as the following:
"Parler is a non-biased, free speech social media focused on protecting user's rights."
According to Wikipedia, it is:
"Parler is an American microblogging and social networking service launched in August 2018. Parler has a significant user base of Trump supporters, conservatives, and right-wing extremists. Posts on the service often contain far-right content, antisemitism, and conspiracy theories."
Over the years, I had currated my Twitter feed to mostly be straight news, geeks, GIS professioals, and like minded liberals. I lack a significant number of conservative voices. Parler is quite the opposite.
Numerous posts talked about "stopping the steal" and election fraud. On several posts, I asked for evidence of fraud. i was quickly labeled as a troll. I think the label opened a floodgate for me. I quickly found myself asking for evidence on any post I read. In a short time, I had made lots comments and received numerous downvotes.
Although I am arguing with people, I have kept it respectable. I really have enjoyed argueing. I am not sure if this is bringing out something negative in me. I will have to be careful.
With Parler, I am thinking of creating anonymous account and trying to build a following. In this way I can argue with people I don't agree with. I am wondering if this maybe cathartic. Hopefully I am not becoming a troll.