DIY Filament Dry Box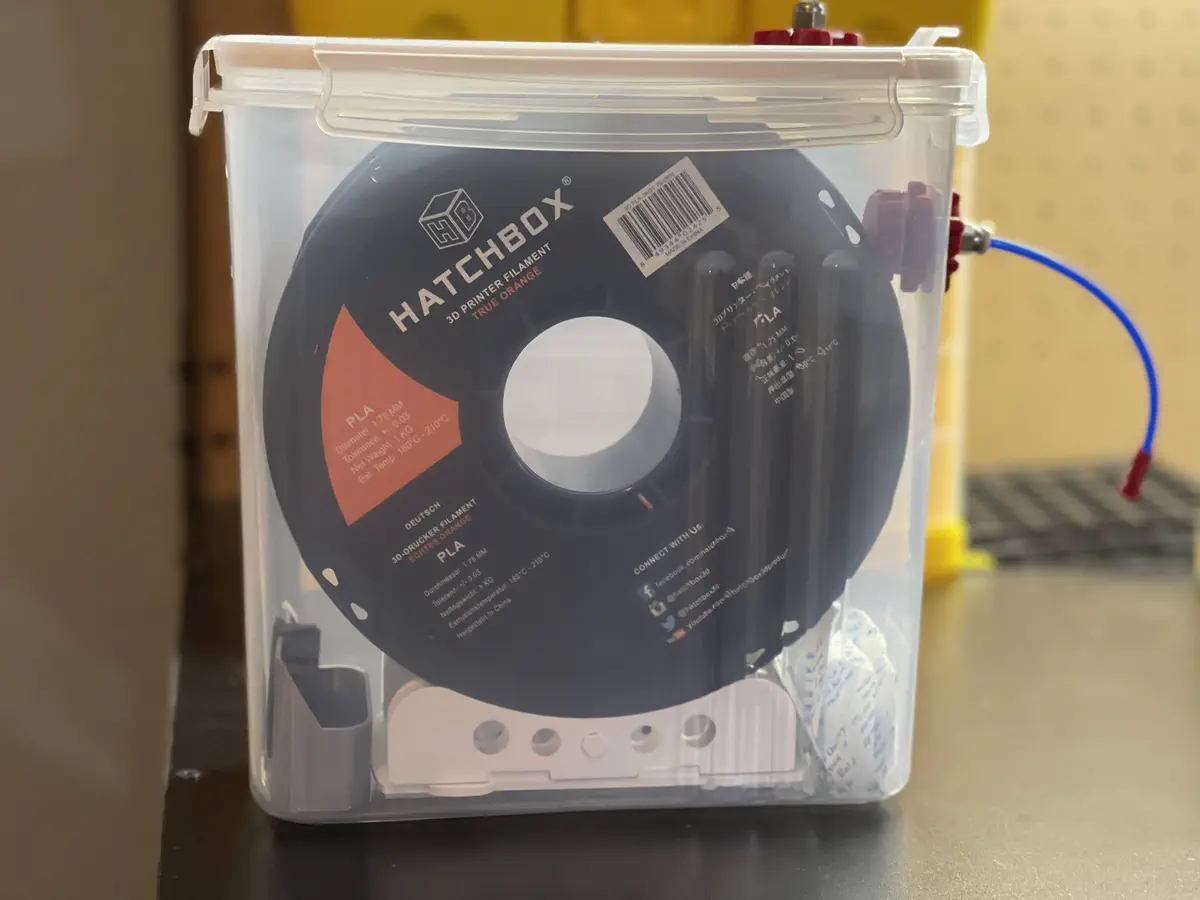 I recently posted about drying filament with a food dehydrator. I am typically printing a couple of models a week and I tend to keep using a roll of filament for a while. I do not want to constantly be loading and unloading filament in-between prints to reduce moisture exposure. Once I have the filament dry, I needed a method to keep it dry as I am printing. To achieve this, I have started making my own dry boxes.
Here is the models and steps I used to build my own boxes:
Models:
Parts:
Steps:
Print the various models
Assemble the printed parts for the Filament Drybox for Wildone Food Storage Container 4L
I use a hair dryer to warm the PLA so I can place the bearings
Insert the PC4-M10 Male Straight Pneumatic PTFE Tube Push in Quick Fitting Connector into each Pass-Through.
I use a 3/4 inch drill bit to drill holes for the pass throughs in the top and side of the Wildone Container
I do holes in both the top and side so the I can run filament either way. The Pass-Through has a solid cap so the I can close the pass through I am not using.
Place PTFE Tubing(https://amzn.to/3xk8OpE) into the Pass-Through you are going to use.
Put the filament, the Mini Hygrometer, and the Silica Gel Packets into the container.
The box is now ready for use. I print right from the boxes.
I use the solid Pass-Through cap and the PTFE Tube cap when not using the spool.
Link used are Amazon affiliate program links