Using a Hrayzan 1080 Webcam for Octoprint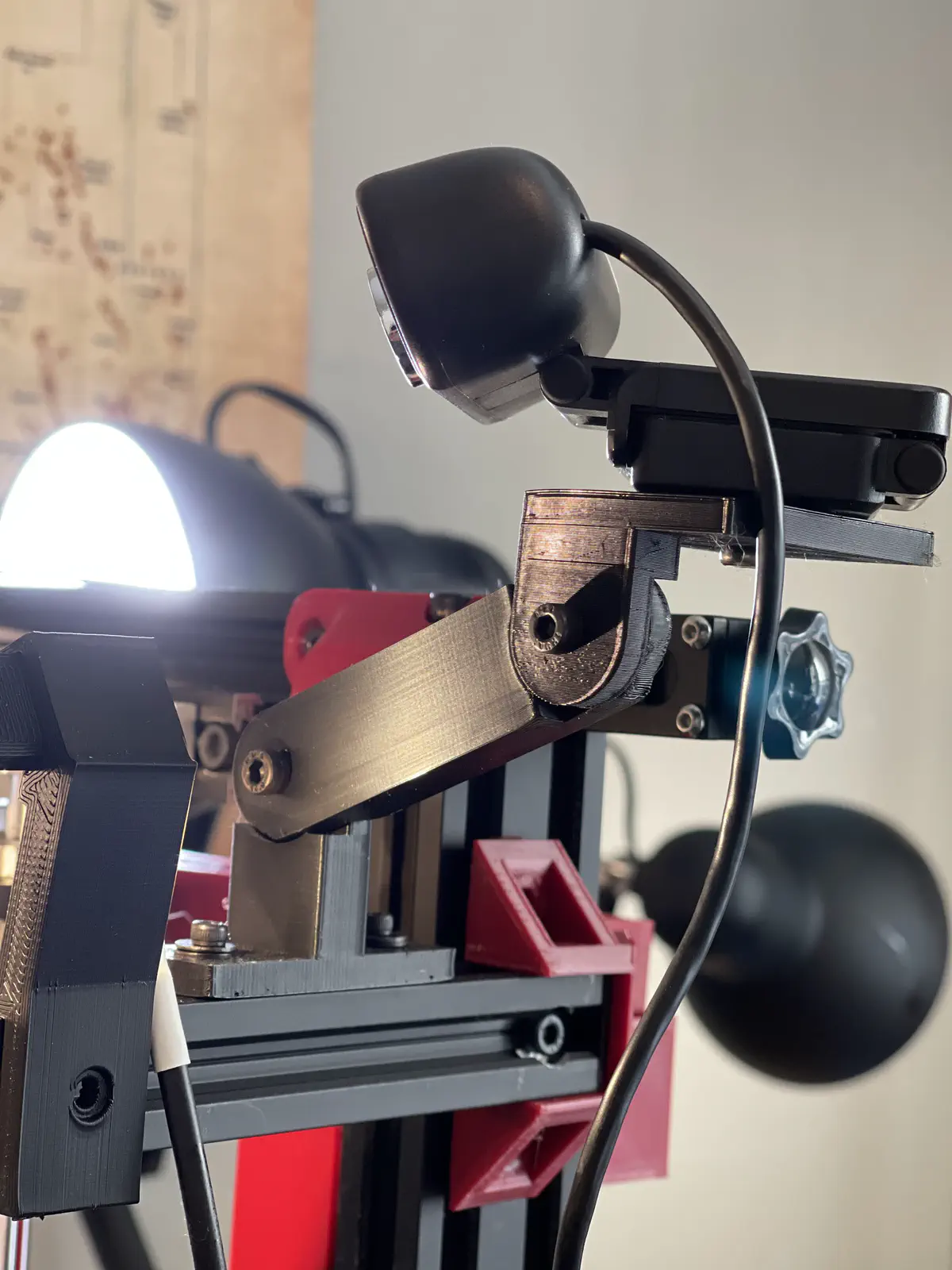 In recent weeks, I have started trying to post time lapse of my various prints. I had been using old PS3 Eye cameras to record and monitor my prints. When I initially started printing, the PS3 cameras made sense. Since I am trying to share my work, I thought an upgrade was in order.
I researched cameras by looking at those known to work with Octoprint. I wanted a 1080p device and stumbled across the "N5 1080p Webcam".
According to the USB webcams known to work with mjpg-streamer page, the following settings need to be updated in the OctoPrint "octopi.txt" file:
camera

=

"usb"




camera_usb_options

=

"-r 1920x1080 -f 10"



or



camera

=

"usb"




camera_usb_options

=

"-r 1920x1080"



and



additional_brokenfps_usb_devices

=(

0c45:6366

)



I found that the cameras worked out of the box with Octoprint. I went ahead and made the edits listed above to avoid future issues.
The cameras have a tripod (1/4 in. screw). I remixed several models to create mounts for my printers. These include:
So far, I am really please with the results.
Links used are Amazon affiliate program links